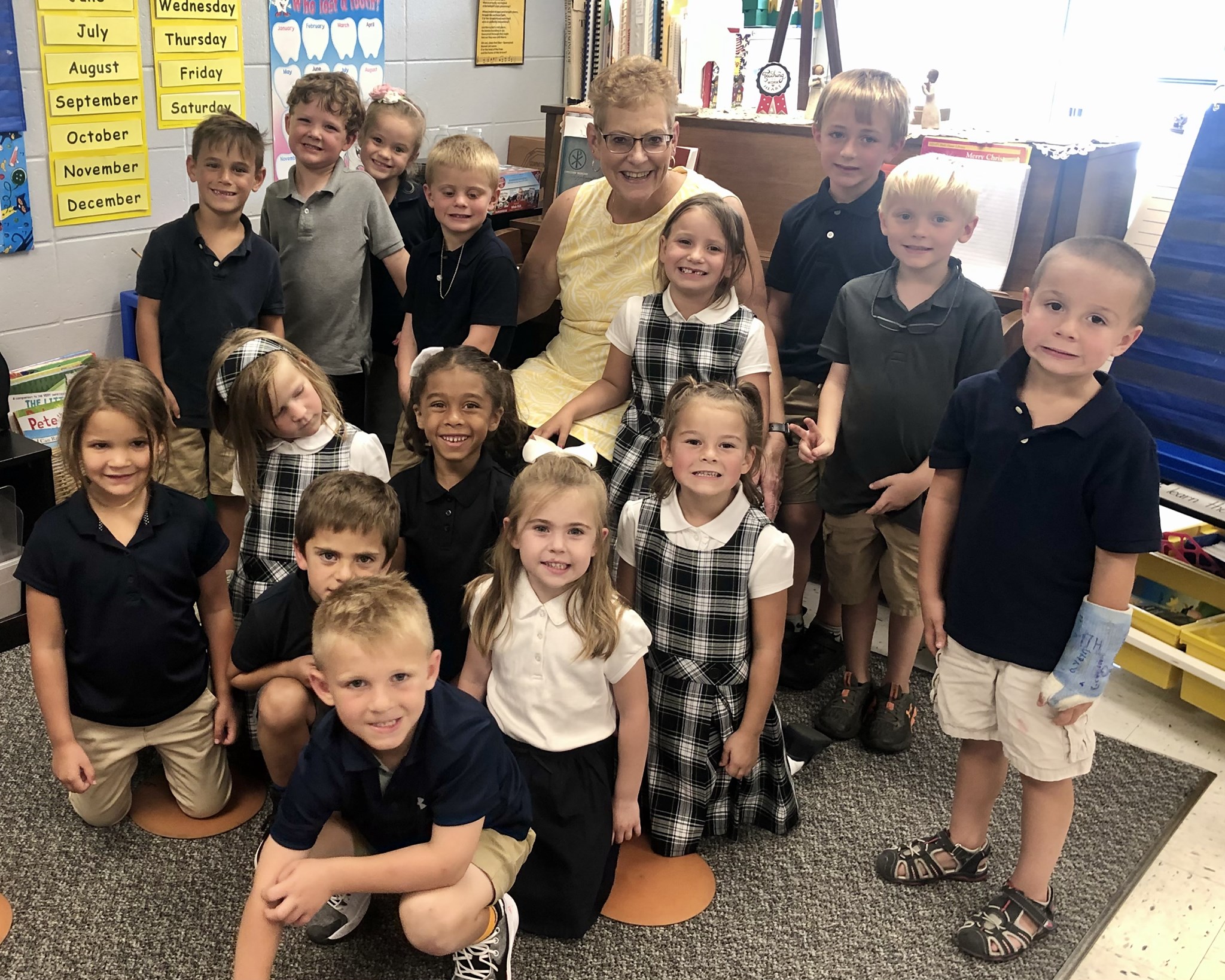 When it comes to your child's education, you want them to have the very best. Crown of Life Christian Academy is committed to deliver excellence. We understand the boldness of such a claim. We also understand the academic options available in our community.
At CLCA, we prioritize faith, Scripture, and excellence. These elements make the Crown difference that sets CLCA apart from the other available academic options, and, ultimately, the option where your family will experience success!
FAITH
Christian education is Christ-centered education. Our Savior and His love for us are at the heart of all we think, say, and do. All subjects in our curriculum are taught from a distinctively Christian point of view, and all our activities are centered in a Christian environment. This faith, these values, they are what shapes our Crown culture.
SCRIPTURE
Faith is founded on principles. Crown of Life Christian Academy is a place where the Bible serves as the source of truth, and a love for God and His Word is nurtured in our precious children. At CLCA, children grow in their relationship with the Lord on their journey toward Christian maturity (leadership) or lives of service.
But it doesn't stop there. At Crown of Life Christian Academy we aim to connect whole families to God. Crown of Life Christian Academy is supported by Bethany Lutheran Church. Our church pastors serve and support the families of Crown of Life with Bible classes, family counseling, and worship services within a loving, supportive community.
EXCELLENCE
Crown of Life Christian Academy is part of the Wisconsin Evangelical Lutheran Synod (WELS), one of the largest private school systems in the United States. The WELS has a rich tradition of academic excellence and has operated highly-regarded schools across the United States and the world for over 165 years.
On average, students attending WELS schools annually outperform their peers by a considerable margin on national achievement tests. We humbly thank God for His blessings on our schools and are excited to continue this rich tradition of academic excellence at Crown.
And it's that heritage of excellence that drives us to advance the standard in our academics and extracurriculars with both innovative and time-tested methods.
Why choose Crown? Because of the Crown difference.