Before/After School Care
(K-8 Students)
We recognize that family schedules vary greatly and that work schedules do not always align with the school day. We offer before and after school childcare for all our students.  Learn about childcare for students ages 2-4 here:
CLCA Childcare and Preschool.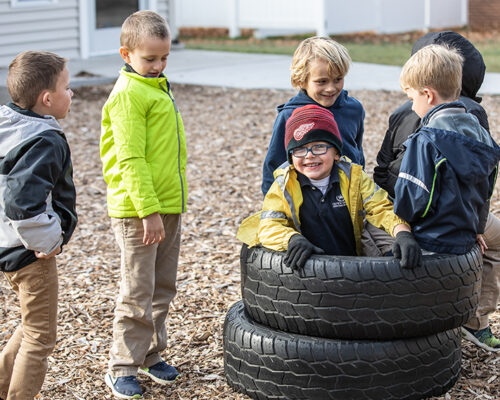 K-8 Before/After School Care
Before school care for K-8 students opens at 7 AM daily. (Children are welcome to bring breakfast with them if needed and are supervised in a multi-age setting.)
After school care for our K-8 students is offered from 3:15 PM – 6:00 PM.
Students are welcome to bring snacks for after school and have the freedom to play and/or do homework.
While we do supervise homework, it is the responsibility of the student and parents to confirm that homework is completed each day.
Students who participate in after school activities are welcome to join the after-care program once their practice or meeting has finished.
Rates
Before/After school care rates for K-8 students are $4/hour per child. Your family pays only for the hours used.
Safety
We know there is unrest, uncertainty, and concern for the safety and well-being of everyone in our community. At CLCA, we have safety and security as a top priority. Doors are locked at all times and a key-code entry system restricts entrance into the building. In addition, we have procedures in place to address the ongoing concerns of COVID-19 as outlined by health officials including limited visitors and regular sanitizing of our facilities.