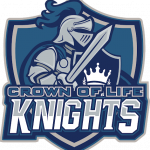 Athletic Program Philosophy
The goal of CLCA's athletic program is to provide a wealth of opportunities and experiences as it pertains to athletics. At the same time, we help our athletes develop Christian maturity, Christian sportsmanship, good fellowship with other believers and appreciation of their God-given abilities.
Involvement in athletic programs provides opportunities to learn the benefits of responsible team play and cooperation. It provides a vehicle for learning mental and physical self-discipline, loyalty, personal pride, pride in the school, respect for others and the will to win. It proves that hard work and dedication produce positive results, which go far beyond just wins and losses. Participants are encouraged to develop their God-given talents and abilities to their fullest. 
Interscholastic sports opportunities
Interscholastic sports are for students with an interest, ability and commitment that enable them to participate in a team sport. Practice sessions attempt to develop athletic ability to the fullest extent, within the limits of time, space and personnel. Interscholastic games provide a high level of competition, allowing players with greater abilities to advance their skills under the direction of a coach.
Fall
Cross Country (4th-8th coed)
Coed Soccer (5th-8th coed)
Volleyball (5th-8th girls/8th boys)
Winter
Dance Team (girls K-8th)
Basketball (A-Team 7th-8th boys/girls)/(B-Team 5th-6th boys/girls)
Spring
Track/Field (5th-8th coed)