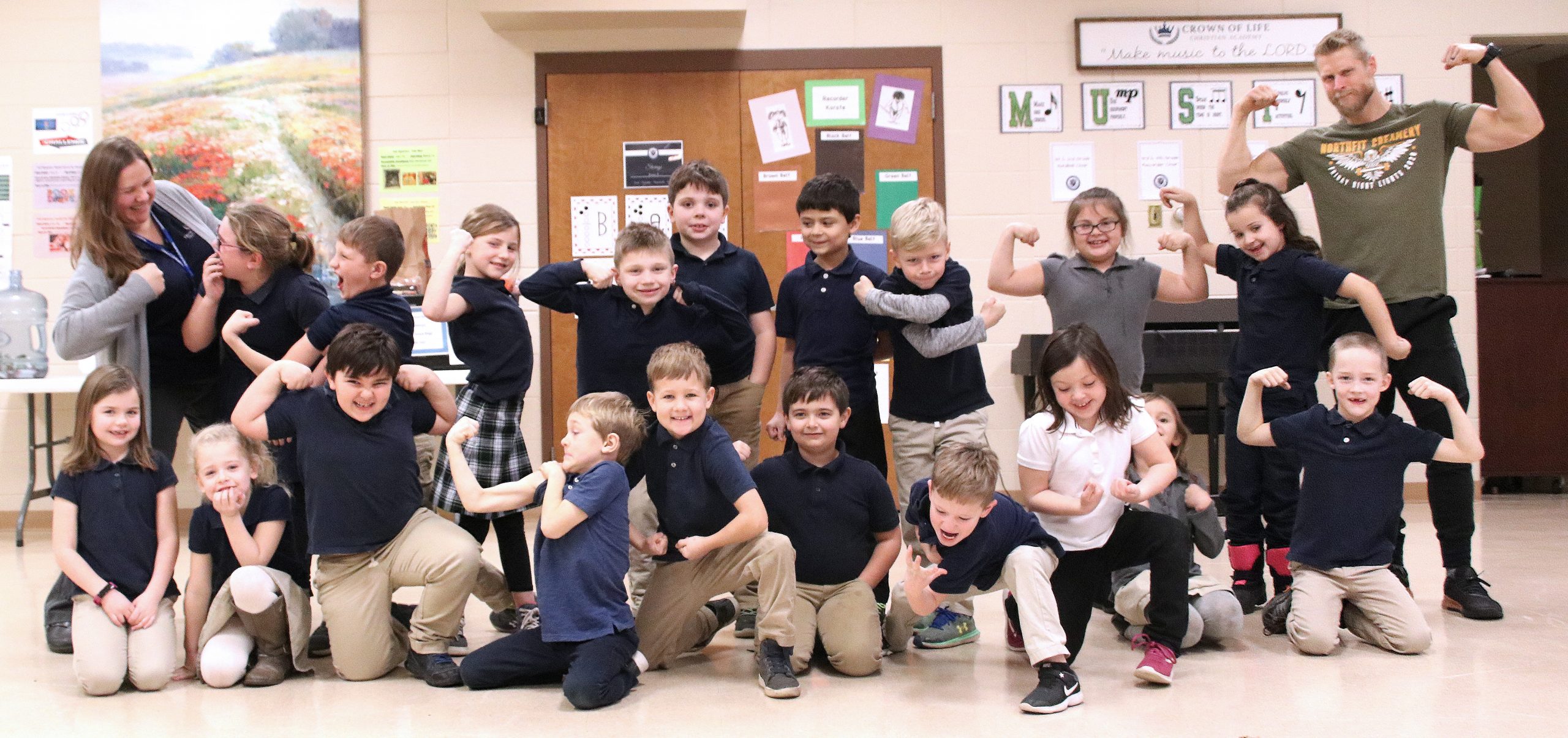 PHYSICAL EDUCATION
The goals of CLCA's physical education program include: instruction in the rules, skills, and strategies of team and individual sports; physical fitness and cardiovascular development; practical experiences in leadership, teamwork, and sportsmanship; and development of a positive self-image in a safe, structured environment. Expectations include participation in all games and activities, respect for peers and instructors, proper care of equipment, and cooperation. The P.E. program is designed to enable each child to achieve success while developing an interest in life-long physical activity. Participation in P.E. for students with medical problems or physical limitations will be modified as needed.
INTERSCHOLASTIC SPORTS
CLCA is part of the Badgerland Lutheran Athletic Conference. These sports are for those students with a special interest, ability, and commitment that enable them to participate in a team sport. The practice sessions will attempt to develop to the fullest extent, within the limits of time, space, and personnel, the athletic ability of those involved. Interscholastic games provide the highest level of competition allowing those players with greater abilities to advance their skills under the direction of a coach.
Fall
· Volleyball (girls)
· Soccer (coed)
· Cross-Country (coed)
Winter
· Basketball (girls)
· Basketball (boys)
· Volleyball (boys)
Spring
· Softball (coed)
· Track (coed)